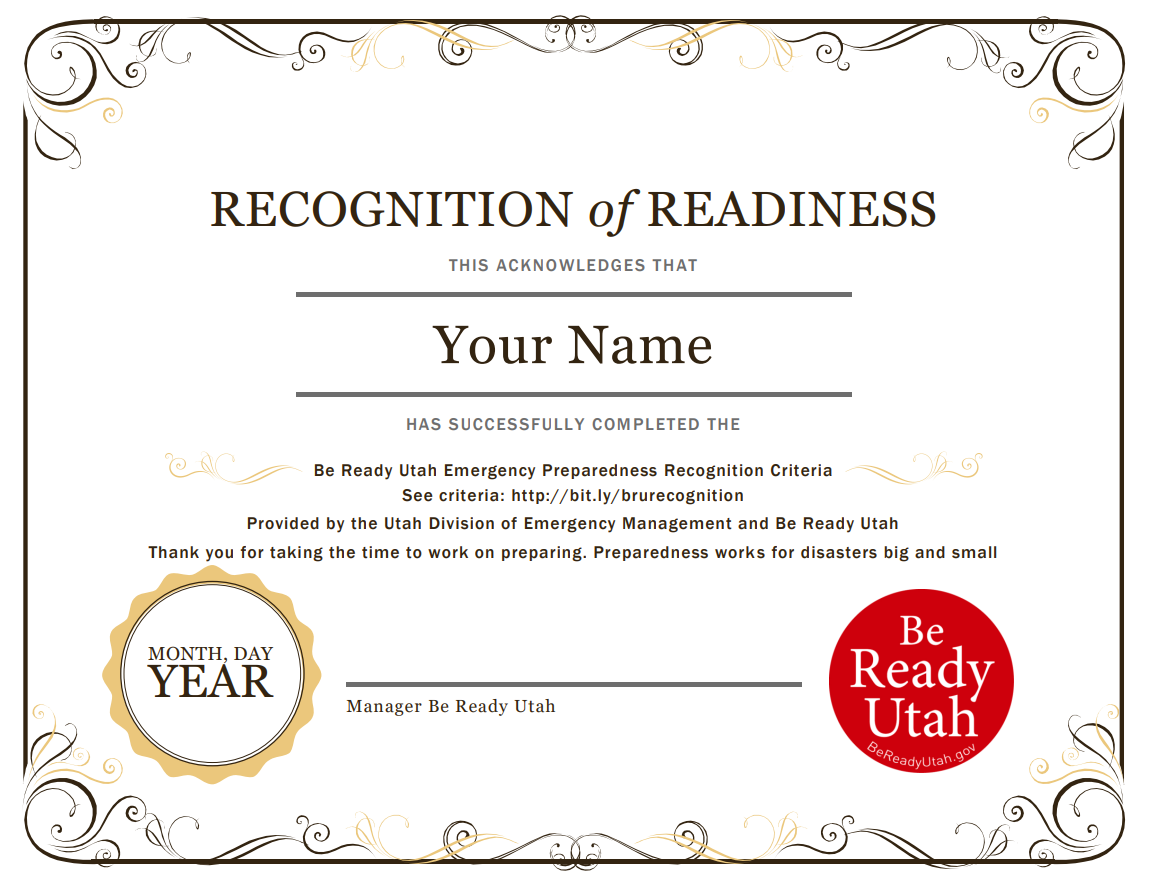 Preparedness Recognition Program
In an effort to increase individual, family, school, business, and community preparedness statewide, the Utah Division of Emergency Management has created this recognition opportunity with actions to lead participants towards better preparedness and resilience. The criteria are specific to families, schools, businesses and communities and are comprised of basic emergency preparedness steps.
Upon completion of the criteria, successful entities will receive a custom Be Ready logo for use on websites and printed materials, and a certificate.
Questions about the Be Ready Utah recognition can be addressed to BeReadyUtah@utah.gov.
In order to participate, select the appropriate program: Family / Individual, School,
Business / Organization
, or Community. Then review and complete each of the required preparedness steps for the program you selected. Once you have completed all of the criteria for that program click on the
recognition form
to apply for recognition.
---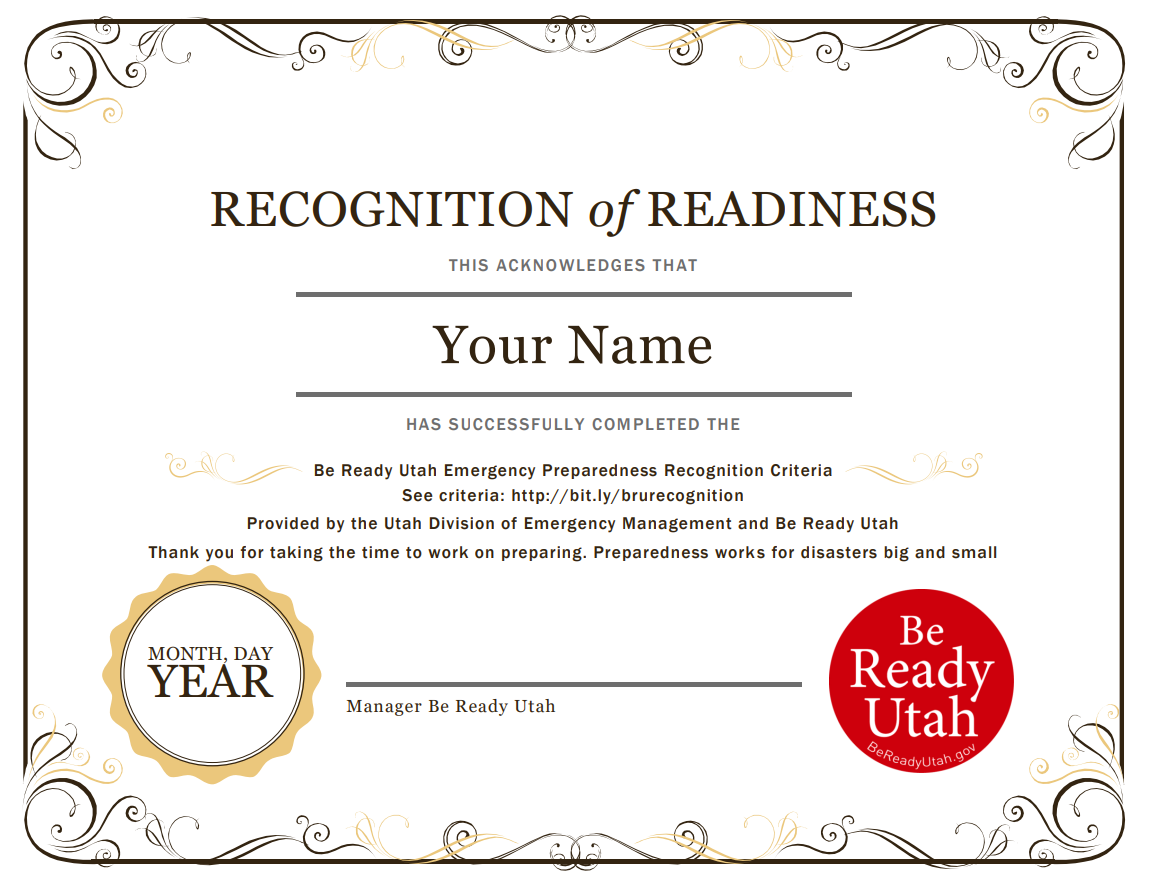 ---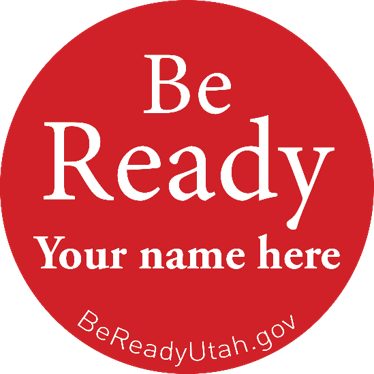 Be Ready Family Preparedness Steps / Criteria (Coming Soon)
Once you have completed the criteria you can Apply for Recognition (Coming Soon)
Be Ready School Preparedness Steps / Criteria (Coming Soon)
Once you have completed the criteria you can Apply for Recognition (Coming Soon)
Be Ready Community Preparedness Steps / Criteria (Coming Soon)
Once you have completed the criteria you can Apply for Recognition (Coming Soon)